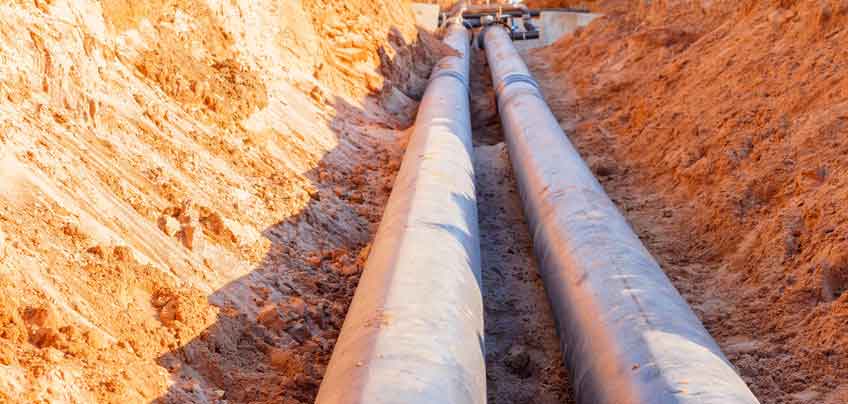 What do excavation contractors do? It's not as easy an answer as some might think. Excavation contractors take on important responsibilities in construction projects and do much more than just dig.
In this article we'll explain a little more about the roles an excavation expert will fill.
Project preparation
Excavation companies do a lot before any soil is broken:
Soil evaluations
Soil site evaluations are an important part of any excavation. Soil can be unpredictable, particularly in the Appalachian regions of Ohio, Kentucky and West Virginia, and needs to be tested to evaluate the proper approach and equipment needed for the excavation work ahead.
In some areas, you need to dig very deep before you hit more rocky soil, mud pockets or even sand. A professional excavator will know how to test soil before all the heavy work is started.
Taking the time with a proper soil evaluation will make for the best and most efficient excavation and prevent potential issues like collapsing and slides from happening.
Site clearing
An excavation site needs to be cleared and leveled. This includes any trees, shrubs and other undergrowth. This might also include other building structures or any other obstacles.
Plan design
Before the digging begins there should be a solid excavation plan in place. This information will include general site guidelines, infrastructure (gas lines, water lines, etc.), drainage and septic system locations, where buildings will be located, access roads and other important planning factors.
Land movers
Once a site is planned and ready, excavation contractors will of course dig, move and shape land, and grade as needed on any excavation.
Grading ensures the land is properly sloped to account for ground water and to protect against soil erosion and slides. This should be done before other construction begins and may be needed for renovation construction like new driveways or landscaping features.
Depending on the needs, an excavation may also include digging pits and trenches and/or dredging of water bodies, and;
Backfill
Compaction
Foundation preparation
Bringing the heavy (and proper) equipment
Experienced excavation companies will have the proper equipment to get the job done right, safely and efficiently.
Little's has years of experience and a fleet of ready, well-maintained equipment ready to work for you. Tracked excavators dig, grade and shape land, while specialized directional boring equipment allows installation of pipes and lines in intricate designs.
The infrastructure and extras
A well-rounded and experience excavation company can often continue a construction build by offering services like gas-line and water-line installation, foundation work, basement and surface drain work, and septic system installation;
Septic tank installation
Sump pump and pump well installation
Professional guidance and a professional's approach
A great excavation contractor will advise and guide you throughout your project; communication is key on any excavation.
A professional excavator will also know how to conduct business with ethics and protect your project and assets. They will be licensed and insured and produce consistently great work results that you can literally build on.
Have an excavation project?
There are many reason you should hire a professional excavation company and this article has covered some fundamental basics on what an excavation contractor actually does.
Little's has been serving the broad Ohio, Kentucky, West Virginia Tri-State (including Ironton, Wheelersburg and Portsmouth in Ohio, Ashland in Kentucky and Huntington in West Virginia) with a full line of excavation services since 1963, and we're ready to hear about your project and serve you. Give us a call or send us a message here.