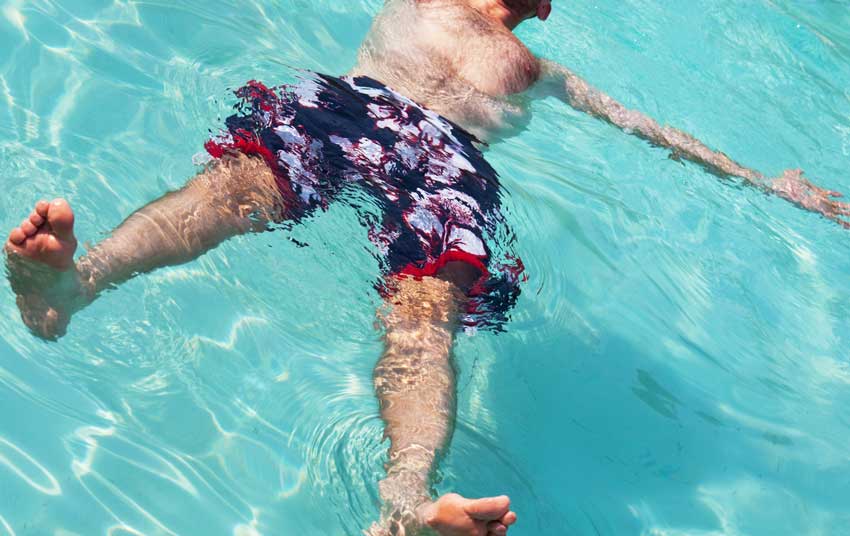 This time of year in the Ohio Valley, it's a fool's errand trying to predict tomorrow's weather with any degree of certainty, much less that of next week. But, one way or another, before long, it figures to be time to work on your tan – either through laying out or yardwork. And the best way to follow that is with a dip in a pool.
With that lovely thought in mind, it's worth remembering that putting in a pool will require excavation work, be it above-ground or in-ground.
Absent a good backfill, any number of things can cause an above-ground pool to collapse. Perhaps the funniest pop-culture example of this is when Justified's Raylan Givens shot Dewey Crowe's pool. Back in the realm of the normal, storm damage or simple wear-and-tear are much more likely to cause problems.
Let's take a look at how to backfill an above-ground pool – which will necessitate less excavation, but still enough you should be mindful of your approach.
Create a bigger hole in diameter than the actual pool
Before we go any further – just because they call it an "above-ground" pool doesn't mean you should just stick it on top of your existing yard. Recessing it at least a bit into the ground helps provide stability and thus is likely to extend the life of the pool, in addition to making it safer.
That said, it also doesn't mean dig a hole as deep as the pool. The key here, perhaps, is a wide and shallow hole. The wider hole this site can accommodate, the more dirt you'll be able to use as backfill.
Fill up the pool before backfilling the hole
Reversing that process could collapse the pool due to the pressure of the backfill on an empty structure.
Use high-quality backfill
Yes, there is such a thing, and it does matter. Natural dirt mixed with some small rocks is best – particularly the dirt removed in the aforementioned excavation before installing the pool. If that isn't feasible for whatever reason, contractor-grade backfill dirt is what you'll need. Any other assorted material has its own shortcomings for any number of reasons.
Little's Excavation stands at the ready to aid at any point of this process!