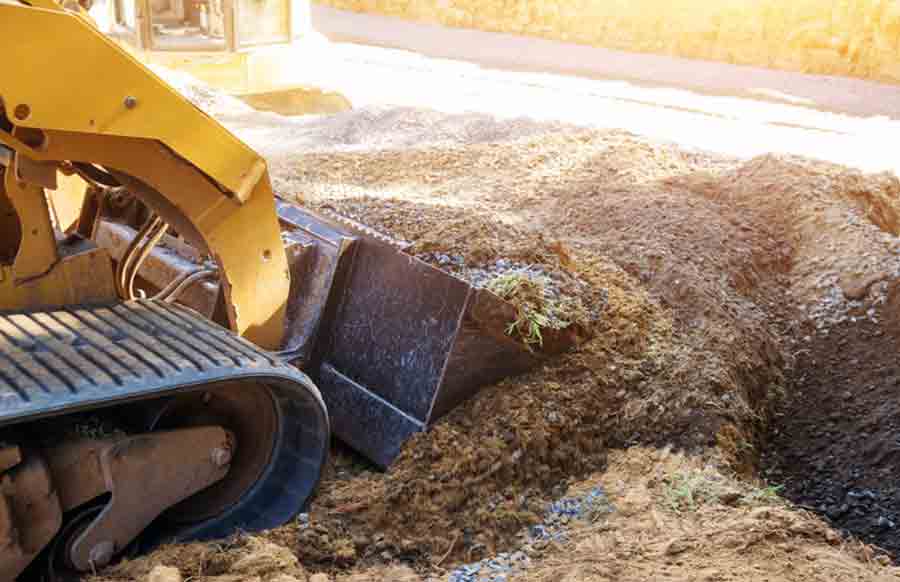 Excavation, as we have detailed on this blog previously, is more than just digging a big hole. Here are a few keys to a successful excavation project:
A solid plan
This doesn't mean simply some spitball notes sketched on the back of a utility envelope — an effective plan must map out your entire project from start to finish, and clearly communicate the responsibilities and time frame for completing them for each member of your team.
Prioritizing safety first and foremost
In addition to being the right thing to do to take care of your people, it will also lessen the likelihood of lost-time accidents during your project and unforeseen problems due to damage down the road.
Going hand in hand with a good plan is a good schedule
Though these should allow for some flexibility, mapping out what is supposed to happen when will alleviate a good deal of uncertainty later.
Stormwater
Stormwater management is critical in order to keep flooding from eroding soil from the wrong place in your project. Unchecked, that could potentially compromise a structure before it was even erected.
Utility lines
Making sure you avoid underground utility lines is also critical. This pretty much speaks for itself — unless gas or sewage leaks or electrical shock sound like your idea of a good time.
Communication
To reiterate: effective and clear communication will make everything else here work correctly. Without it, potential for pitfalls lurks around every corner.
Little's Excavation will be happy to help with every step of your excavation project, and do it in a professional and timely manner. We offer a complete line of excavating services in the areas around Wheelersburg, Portsmouth and Ironton in Ohio, Ashland in Kentucky and Huntington in West Virginia; and the broader Tri-State area.